All Aboard Northwest
People Live Here! All Aboard Northwest is the Greater Northwest Passenger Rail Working Group, working to bring economic, environmental and equity benefits to the communities of the Greater Northwest.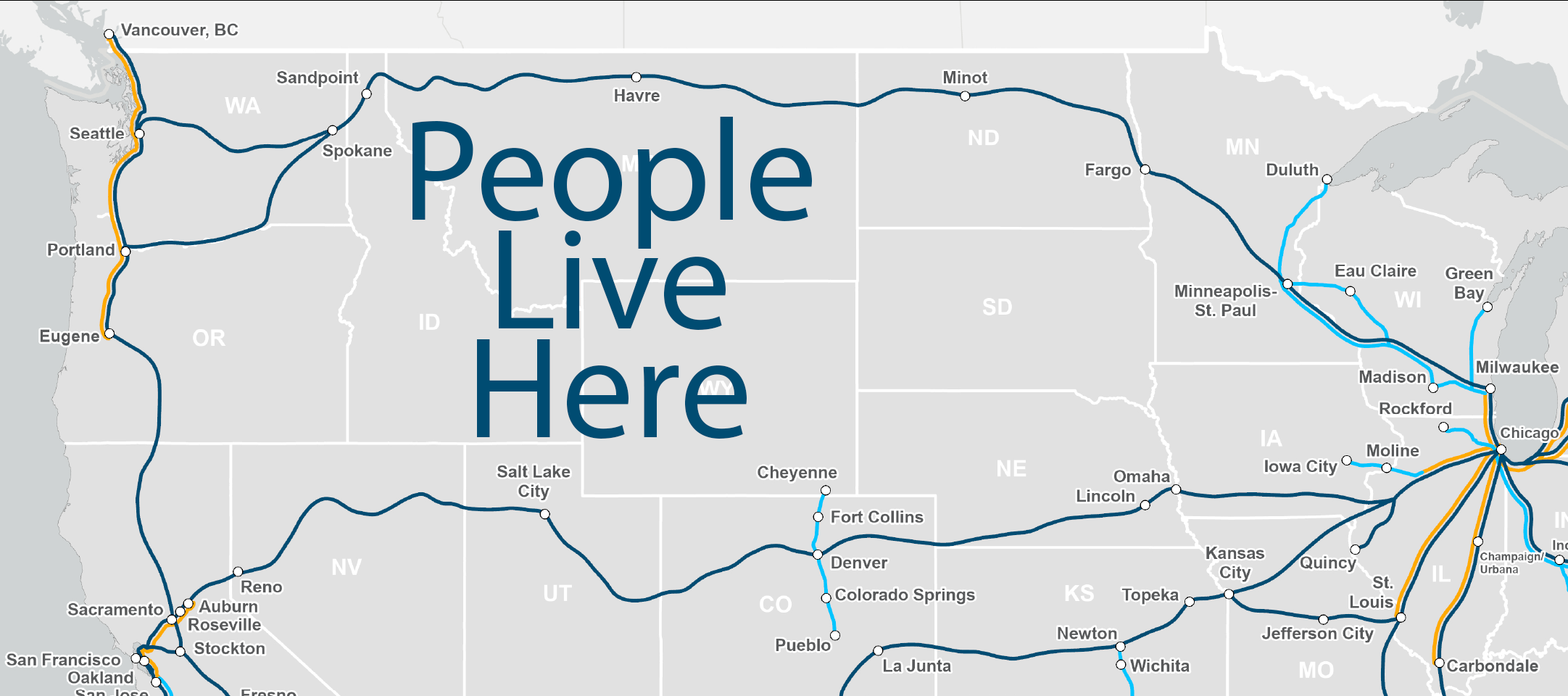 Our vision is for a transportation network that
We must build a transportation network that will allow anyone to get from their homes to where they need to go – work, school, medical care, family and friends – even if they don't use a car. Non-drivers are a large and increasing fraction of the population, including the young, the old, the disabled, the poor, and those who are concerned about the planet's future.
We must join together with a coalition of environmental, economic development, equity, labor, and health organizations, and those representing rail, port, transit and other transportation modes to amplify our voices. No one will get exactly what we want, but we must take advantage of the unique circumstances we see today.
To continue our vital work throughout the region, we need your help. Please support us today!